Lighting for the Workplace of the Future
PANEL DISCUSSION
Jessica Smith, Stantec | Alison Fiedler, Stantec | Rachel Fitzgerald, Stantec
Location: Murray Hill
Tuesday
March 19, 2024
10:30 am - 12:00 pm EST
Credits TBD
Intermediate
Since the onset of the global pandemic, the workplace has undoubtedly gone through significant changes over the past three years. We've seen changes to where people work, how people work, and our engagement in work. This session will discuss lighting trends for 'Workplace Next'. These trends include flexible solutions, new ways to foster collaboration and social engagement, making the hybrid workplace more successful, and mental health as it relates to lighting design. Please join us for a collaborative discussion of solutions, ideas, and inspiration for future designs that make the places we work at more effective and enjoyable.
A basic level of lighting design for workplace is recommended for this presentation.
Learning Objectives
Learn how lighting can be flexible to meet the needs of the future workplace.
Learn how lighting can foster collaboration and social engagement.
Learn how lighting can participate in design for a better space regarding mental health.
Through discussion, learn what ideas and solutions may be on the horizon for the future of workplace lighting design.
Speakers
Jessica Smith
Senior Lighting Designer
Stantec
Jessica Smith, LC, WELL AP, is a Penn State graduate in Architectural Engineering with a focus in architectural lighting and electrical design. She has previous experience working in lighting consulting and electrical design build. Her project work spans many markets, including corporate interiors, government, civic, transportation, and landscape design. Her background in engineering brings a technical, problem-solving approach to her designs, and encourages a drive for full discipline coordination early on projects. Each project allows her to combine the artful integration of lighting science and design to deliver an efficient solution for the client and end users.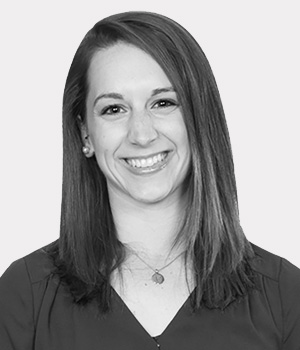 Alison Fiedler
Associate Lighting Designer
Stantec
Alison Fiedler, Associate IALD, WELL AP has a style that is fresh and unexpected as she works hand-in-hand with clients on a variety of project types including aviation, civic, corporate, transportation, education, lab space, entertainment and landscape design. Every project allows her to tap into her talents to create lighting environments that enhance architecture, provide enchantment, comfort, and safety to users, and bring the unique visions of architects and owners to life. Alison loves learning about how people work and live and puts this to use in her designs. She is enthusiastic about learning, educating, and sharing her experiences to help lighting professionals of the future which is illustrated through her mentorship within Stantec.
Rachel Fitzgerald
Lighting Designer
Stantec
Rachel Fitzgerald is a Principal and the Discipline Lead for Lighting Design at Stantec, with 20-years of experience providing exterior and interior lighting designs for hospitality, mixed-use, retail, corporate, civic/government, education, and recreation facilities. She is a leading expert on how lighting and daylighting drive health and wellbeing, and her commitment to designing highly sustainable and human-centric spaces has resulted in more than three dozen design awards. Rachel is an adjunct instructor at the University of Colorado and serves on the Board of Directors of the IALD and the IALD Education Trust.