Frontiers of Sustainable Lighting
PANEL DISCUSSION
David Bergman, David Bergman Eco | Shaun Fillion, RAB Lighting | Chelsea Kreielsheimer, Atelier Ten | Alessa Aguayo, Coronet LED
Virtual
Friday
March 15, 2024
8:30 am - 10:00 am EST
Credits TBD
Introductory
As efficacy reaches the theoretical limit, carbon footprint reduction from energy savings is also topping out. We are now looking at dematerialization and design for disassembly as trends a trend, as well as embracing more sustainable materials in the luminaires. Control systems also help to whittle away at the kWh. Declare and the efforts of LBC/LPC are also providing details on the origin of our luminaire to help designers and owners understand the impacts of the luminaires on a project. What's next?
Learning Objectives
Upon completion, participants will be able to differentiate the operational energy savings from a luminaire from the carbon cost of its materials.
Upon completion, participants will be able to inform their clients of certification and incentive tools to promote sustainable luminaires.
Upon completion, participants will have an understanding of the barriers to and potential for reducing the carbon cost of luminaires.
Upon completion, participants will be able to evaluate the cradle to cradle life cycle of luminaires.
Speakers
David Bergman
Founder
David Bergman Eco
David Bergman, LEED AP, CPHD, Assoc AIA, is an architect, author and professor. He is the founder of DavidBergmanEco, author of Sustainable Design: A Critical Guide and the blog EcoOptimism.com. He previously founded Fire & Water, where he designed and produced energy-efficient and materials conscious light fixtures. Bergman is the Program Director for the New York School of Interior Design's Master of Professional Studies in Sustainable Interior Environments and an adjunct assistant professor at Parsons School of Design. He is a former Executive Board member of the DLFNY. He holds a BA in architecture and economics from Yale and an MArch from Princeton.
Shaun Fillion
Director, Lighting Design
RAB Lighting
Shaun Fillion, LC, LEED Green Associate, Educator IALD, CLCP is an award-winning lighting designer and educator. Fillion is Program Director for the Masters of Professional Studies in Lighting Design program at the New York School of Interior Design (NYSID), as well as Director of Lighting Design at RAB Lighting. Fillion has received Illumination awards, the IES Section Meritorious Service Award and the Princess Grace Award.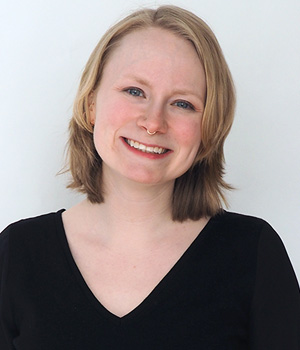 Chelsea Kreielsheimer
Senior Lighting Designer
Atelier Ten
Chelsea leads creative and sustainable lighting design solutions for Atelier Ten with a focus on landscape and office design. As a senior lighting designer, Chelsea navigates the design, development, and production of large-scale lighting design projects across industries. Much of her work has focused on reducing environmental impact, where she has prioritized carbon reduction and human centered lighting design. In her time at Atelier Ten, she has earned both LEED AP ID+C and WELL AP certifications. Chelsea enjoys being involved in multiple industry organizations including GreenLight Alliance, Women In Lighting Design, IES and IALD. She graduated from the Fashion Institute of Technology with a BFA in Interior Design and is based in New York.
Alessa Aguayo
Coronet LED
Director of Specification Sales
Alessa Aguayo has over a decade of experience in the lighting industry, she currently leads the NYC Specification Sales team for Coronet LED. Her passion for lighting extends beyond a career, she serves as President-Elect for the International Board of Directors for WILD (Women in Lighting + Design) and is a board member for the NLB (National Lighting bureau). She has a B.S. in Social Justice and Inquiry with a minor in Communications from Arizona State University, she also obtained her LC in 2013 and her WELL AP in 2020.